How the Mazuma app works
Use Mazuma's simple, affordable mobile accounting software to slash your time spent tracking expenses and focus on the tasks that you love.
An Accountant in your Pocket
If dealing with an ever-growing stash of receipts is a tiresome aspect of managing your small business, MazApp is the solution for you.
This new kind of online accounting makes it easy for you to file your receipts as soon as you receive them. There is no need to keep your receipts in paper form – simply scan your receipts or use our Freepost purple envelopes to send the invoices to us. Our scanning machines will upload your invoices automatically.
Simple Receipt Capture
With MazApp, you can manage your bookkeeping using these easy options:
Simply photograph your receipts, invoices and statements
Upload files into MazApp (our easy to use web portal)
Forward emails that contain attachments you want us to see
Connect to your bank account
Once you've uploaded your receipts and files, your dedicated accountant will handle the rest. They'll log your details from the app and provide you with monthly income and expense reports. Your accountant can also draft up a tax bill projection and send it to you, helping you to be better prepared with plenty of time to spare.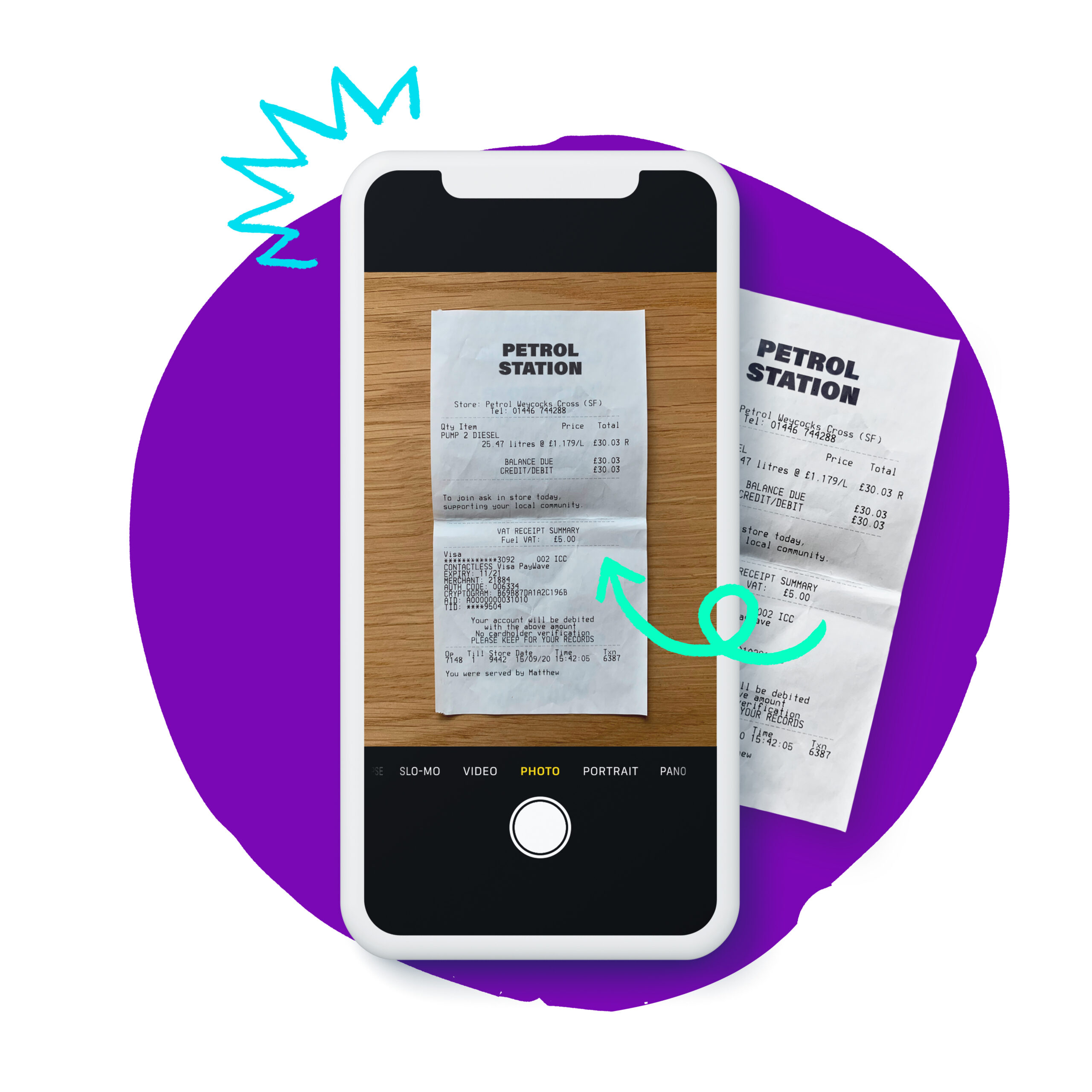 Ready to get started?
As a small business, finding ways to simplify your money management can save significant time, stress, and pressure when facing your yearly tax and accounting duties. Sign up with Mazuma and start your MazApp journey today.
An introduction to MazApp
Learning to use a new app doesn't have to be daunting. You might assume that accounting software and receipt scanning apps are complex, but MazApp is designed to be used by anyone – even those of us who don't feel uber-confident using tech.
If you're keen to learn more about MazApp, watch the short explainer video below. We've kept it simple. There are no fancy marketing edits or cutaways here: just a quick, step-by-step demonstration of how to get started.
1. Sign Up & Log In
Once you've chosen your package from  this list, or you've got a quote here you can get set up with our friendly team. We'll talk you through what you need and get your account set up for you.  You'll be taken to the "Envelope" page, which is where your smart receipts will be stored after you've added them to the app.
You have two options from here: access the app and scan your receipts, or send your receipts to us in the post for us to scan for you.
Get started now
2. Scan Receipts
If you choose to download our receipt scanning web and mobile app, you can use the receipt scanner to scan your receipts and digitalize them. On the app, your receipts will automatically upload into your virtual envelope. You won't need to save the receipt or input any details yourself manually.
Get started now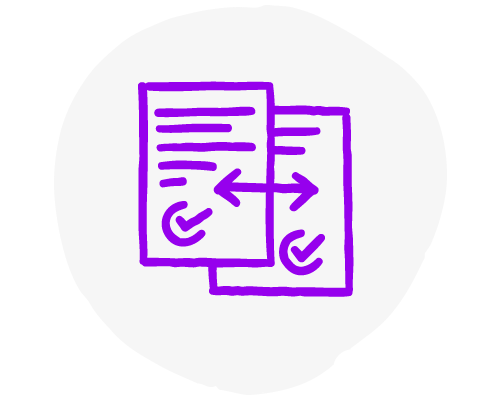 3. Send Receipts
Using our receipt scanner app on the go is only one option. You can also log in to your account online, either from a desktop, laptop, or tablet. Simply snap a photo of your receipt and upload it into the MazApp portal. Or you can drag and drop documents to upload them, select documents from your computer to upload, or even email in attachments to go into your accounts (we give you a special secure email address to use!).
Get started now
4. View Receipts
Whenever you have a new receipt, either pop it into your Freepost purple envelope to send to us or take a photo of your receipt and upload it into the portal. And that's it! No need to worry about filing, saving, or sorting your receipts. The MazApp receipt scanner app will automatically store them safely for you.
Get started now
5. Accountants do the Work
One of our expert accountants will handle all aspects of your bookkeeping, accounts and tax on a month-by-month basis. They'll have direct access to your virtual receipt folders via our industry-leading technology. Your dedicated accountant will analyse your business' data and make sure everything is in order for the upcoming tax season, helping you save time collecting your details. 
Get started now
6. Receive Monthly Income and Expense Report
Your accountant will get in touch with a monthly income and expense report (profit and loss) at the end of every month based on your business' invoices, receipt tracking, and bank statements. Your dedicated accountant can also use data from your business paperwork to offer advice and a tax bill projection to ensure you're prepared to pay your taxes comfortably.
Get started now
What is the best app for scanning receipts?
There are plenty of receipt scanning apps out there, but not all of them are easy to use. The MazApp receipt scanner is one of the best receipt scanning apps for simplicity. You can upload, store, and view your receipts at any time, from anywhere – all on one easy-use portal.
What is the best app to keep track of receipts?
Once again, MazApp provides real value when it comes to tracking your receipts. With our receipt filing and scanning portal, all your receipts are automatically filed into folders by month. To view your receipts, simply click on the folder, which will give you access to any uploaded receipts from that month.
Will I need to download MazApp from the app store?
First and foremost, the MazApp receipt scanner is a web-based portal that you visit via a login on the Mazuma website. You just need to search us on Google to visit the portal, whether from a desktop or mobile device. So no need to download an app, you just need internet access!
Will my information/data be safe and secure?
Rest assured that your data is safe in our secure web portal. Our Cloud backup regimen means that even if you lose your phone or your desktop dies, your data will still be there when you log back in.
Do I need to upload my receipts in a specific format?
No. The MazApp is a user-friendly web portal, and we want to make it as easy as possible for you to manage your bookkeeping. You can upload your receipts in a variety of formats to our portal. Examples include photos or image formats, screenshots, spreadsheets, documents, and PDFs. 
Do I need to upload all my receipts at once?
No, you can upload your receipts and save them on our receipt scanner at any time during the month. The best way to use MazApp is to scan or send your receipts on an as-and-when basis, so you never have to deal with a backlog of receipts at the end of each month.
What if I forget to upload an essential piece of information?
If your accountant identifies that receipts are missing or needs clarification on any financial information, they will contact you via email or in your monthly advice report. Your accountant will make sure that your accounts are in order and there are no discrepancies before they file your taxes for HMRC.
Do I need to do any of the data entry myself?
No – we aim to give you the most hands-off experience possible. All we ask of you is that you upload your receipts into our MazApp web portal. After that, converting your receipts into digital form is entirely automatic. You can then leave it to us to crunch the numbers using our accounting software. No more tax time panic!
Will my information / data be safe and secure?
Our secure web portal means that your data is as safe as can be, and our backup regimen means that even if you lose your phone or your desktop dies, your data is safe and secure in our cloud.
Why use Mazuma?
MazApp is considered the best receipt filing and scanning app by thousands of customers. We've simplified accounting, bookkeeping and tax for thousands of businesses in the UK, offering a quick and easy way to convert every receipt into a digital version and making sure that you are Making Tax Digital compliant.
Customers love us because we offer a simple online space for adding, tracking, and storing data. Find out what you're missing out on and sign up to our receipt scanning app today.
Flexible Access From Anywhere
You can access our multi-award-winning digital accounting software from anywhere. You just need access to an iPhone or Android phone, tablet, or computer.
Whether you've just finished a job or purchased an expense, simply snap a photo of the receipt or use our purple envelopes to send your business' invoices to us.
You can also track your digital receipts on the go using our receipt scanner. Remember, every receipt is backed up to the Cloud for extra security.
Our services include all the support you'll need from your Accountant each year – all included in the price. We don't believe in unexpected bills.
Like the sound of Mazuma? Sign up and join the accounting revolution.
Dedicated Experts
Not all receipt scanning apps will pair you with your dedicated accountant. When you sign up to MazApp with Mazuma, you can rest assured that your monthly bookkeeping and accounts is cared for by one of our qualified financial experts. This is included in the price of the app. We don't believe in unexpected bills.
No last-minute rush to file your taxes – we'll keep on top of your finances in the run-up to tax season, saving you hours of hassle. All you need to do is send us your receipts.
We have developed our own industry-leading technology just for our clients. It lets us use data tools with 99.7% accuracy rates to collect the information from your paperwork. And then it allows us to seamlessly pass all of that information to your own dedicated Accountant who knows you, your business, and your industry inside out.
Your Accountant is not just there to do your VAT or files your taxes. They're there to talk to about any concerns you have, act as your agent and representative at HMRC, and advise you on the absolute best setup for your individual circumstances.
Software and technology alone can do the technical stuff, but they can never provide you with the advice and insight of a highly experienced Accountant.
Ready to get started?
Your time is precious. So there is no better time than now to join the thousands of business across the UK who love our services.