Quick and Simple Invoicing Software For Businesses
Create and track invoices with just a few taps. Simplify running your business with our free billing and invoicing software.
Immediate invoicing with MazApp
Sign up with Mazuma to get access to our online invoicing software, free of charge. Using our tool saves you time, helps you get paid faster, and makes managing online payments hassle-free.  
When you've finished a job, you can use MazApp to send a professional invoice instantly from your desktop or mobile device.
With our simple, customisable invoicing tool, you can:
Send invoices from any device

Easily add customers

Send reminders to late payers

Create statements

Keep track of money owed
Our Online Invoicing Software Makes it Easy to Get Paid
Worried that using software to send invoices might be difficult? Don't worry: we've designed our invoicing app to be as accessible to everyone as possible – and that means it's straightforward to get the hang of.
For a quick summary of how MazApp works, watch the step-by-step video.
Send Professional Invoices Immediately
Every paid invoice makes a big difference to your small business. There's no need to make a mental note of what needs to be sent and deal with it all when you get home. Create professional invoices on the go in a matter of seconds. When the work is finished, bill the client immediately – and enjoy faster payments as a result.
Sending invoices promptly means you keep on top of your cash flow – which is essential for a growing business.
Get started now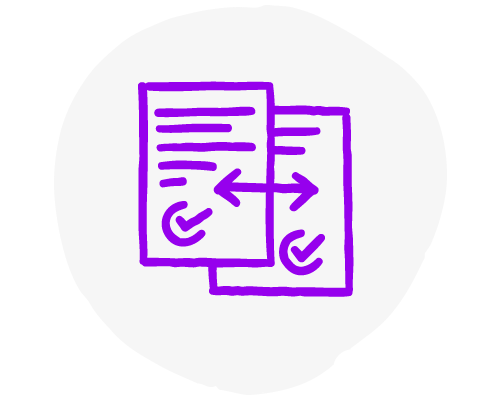 Customise Your Invoices
Customising your invoices' design, content, and layout helps you bill in whatever way suits you and your customers best.
Small businesses need to carry their branding across all platforms – even invoices. Add your stamp to your invoice with your logo and allow your customer to instantly recognise who they're paying.
Having the freedom to set your payment terms means there's a billing method that's best suited to you, regardless of your business specialism.
Get started now
Keep Track of Payments
Our invoicing software gives you a clear understanding of your history with each client. You can quickly view information such as invoice sent dates and automated reminder emails. 
With the ability to easily keep track of who owes you what, you'll know exactly what to prioritise. Easy-to-read graphs show you how much money you have billed and how much is outstanding.
Use the handy reminder in our invoice software to give those late payers a friendly nudge if their payment is overdue.
Get started now
Straight to Your Accountant
Sharing invoices with your accountant should be as simple as possible. You won't need to duplicate tasks with our invoicing software. All of your invoices go straight to your accountant, making it easier than ever to keep on top of your bookkeeping.
Get started now
Records, Communications and Payments
Our invoicing software keeps a record of every payment stage, from the initial invoice to the payment made. This allows you to review payments on a customer-by-customer basis. If you ever need to investigate a previous payment, search what you're looking for, and MazApp will present all the information you need.
Automatically Calculate Taxes
Our free invoice software automatically calculates taxes like VAT on sales of your products or services, saving you the time and hassle of crunching the numbers yourself. Need to change the VAT rate? No problem – you can do so in just a couple of taps.
No Panic About HMRC Investigations
All your invoicing information syncs straight up to your MazApp accounting software, making it easy to review your payment history at any time. You're far less likely to have an issue flagged up by HMRC when your accounts are well-ordered, but if you do, your accountant will handle it for you.
Simplify Tax Time
Gathering your information is one of the most time-consuming aspects of tax time. With MazApp, you have access to all the information you need to make filing your tax return a breeze. It's easy to view your invoices by month, quarter, or year. Whether you need to know your payment history, sales, or expenses, it's all logged in our billing and invoice software.
Invoicing Features: See All
Create and send  professional invoices

Chase unpaid invoices with payment reminders

View transaction history from all customers

Schedule recurring invoices

Customise your invoices with colours and logos

Adjust layout & content to suit your requirements

Seamlessly and automatically integrate with our accounting software

Click to mark when your invoices are paid

Duplicate invoices for billing efficiency

Get access via any device

Customise payment terms

Send professional statements

Enjoy peace of mind with automatic Cloud backup

Track partial payments & send payment reminders
Makes-Sense Online Invoicing Software
One of the biggest struggles for small businesses is managing payments. Trying to create invoices on time while keeping up with customer communications, unpaid invoices and monthly bookkeeping can distract you from the jobs you enjoy.
With our online billing and invoicing software, invoicing is quick and straightforward. You can create invoices using our professional invoice templates, track money owed and partial payments, and send them to clients at any time – all in one place. Using MazApp can help you cut down on time spent creating invoices and get paid faster.
With all your records in one place, we can help you stay on track of your bookkeeping – and your information will get synced up to your MazApp accounting software for extra convenience. 
Starting a business is exciting, but many small companies become quickly overwhelmed with administrative tasks related to invoicing and billing. With MazApp, bank payments, project management, and reporting are seamlessly connected, providing you with a fast, convenient invoicing solution.
You can send unlimited invoices with our free invoice software, so when your business grows, we're right there with you. With our simple-to-use online platform, it's easy to track expenses and keep an eye on how many invoices you're waiting on.
There's no need to learn the art of building an invoice from scratch with our invoice generator. Choose our professional invoice template and add your logo and other features that best suit your payment style. Once you've inputted your details, you can send your invoice straight off to your client.
Are you looking to send the same invoice every week? You don't need to input your details every time manually. Revisit an existing template, edit your price and send your invoice in a few taps. If you don't need to change the price, it's even simpler: duplicate an old invoice and resend.
Yes, you can. To avoid dealing with a backlog of unpaid invoices, you can send invoice reminders to give your customers a friendly nudge. There is no need to send written reminders to your client, just send them a reminder!
If you're looking for an easy way to send customised invoices, you need MazApp. It couldn't be simpler to create and send an invoice - and once you're familiar with our billing software, it'll take you less than two minutes from start to finish. There's no getting muddled with unpaid or part-paid invoices, either, as our invoice tracking tool makes it easy to keep up with what you're owed.
If you're looking for a simple way to send professional invoices online, MazApp is the best invoice software for you. Using invoice templates, you can quickly create and send invoices. It's easy to view and track online payments with our all-in-one invoicing and billing software.
As a small business, you need invoicing software that takes the stress out of sending online invoices. There are many features of MazApp that make it ideal for small businesses: the ability to track payments in real-time, accept debit and credit card payments, set up recurring invoices, track income and expenses, and much more. MazApp is trusted by hundreds of small businesses in the UK.
Why use Mazuma?
Mazuma are considered the best Accountants, and MazApp the best receipt filing, scanning, and invoicing tool by thousands of customers across the UK. We've simplified bookkeeping and accounts for thousands of small businesses, offering a quick and easy way to convert every receipt into a digital version.
Customers love us because we offer a simple online space for adding, tracking, and storing data. Find out what you're missing out on and sign up to our receipt scanning app today.
Dedicated Experts
Not all receipt scanning apps will pair you with your own dedicated accountant. When you sign up to Mazuma, you can rest assured that your bookkeeping is being taken care of by one of our highly qualified accounting experts.
No last-minute rush to file your taxes – we'll keep on top of your finances in the run-up to tax season, saving you hours of hassle. All you have to do is send us your receipts.
Meet your experts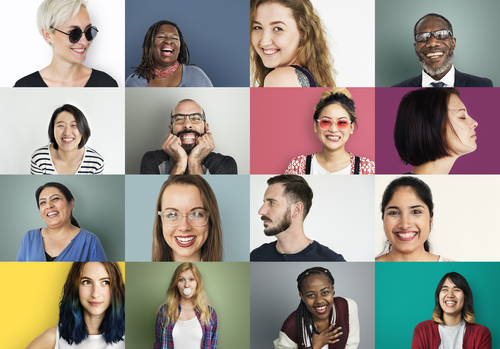 Flexible Access from Anywhere
You can access our multi-award-winning digital accounting software from anywhere. You just need access to a smartphone, tablet, laptop, or desktop computer.
Whether you have just finished a job or purchased an expense, simply snap a photo of the receipt or use our purple envelopes to send your business invoices to us.
You can also track your digital receipts on the go knowing that every receipt is backed up in the cloud for extra security.